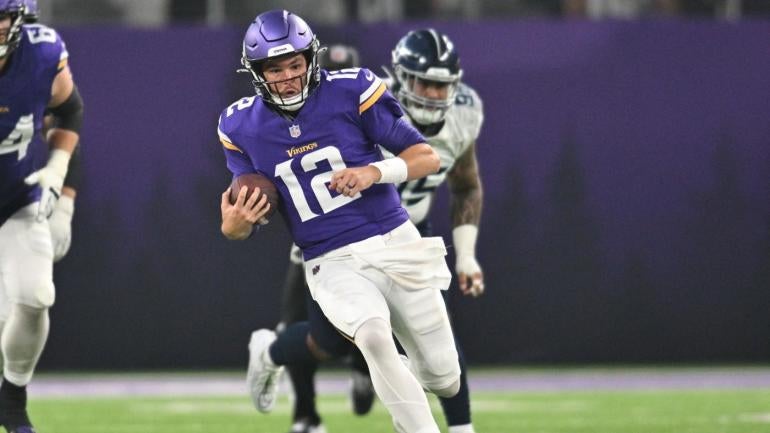 Minnesota Vikings quarterback Nick Mullens practiced Wednesday after being designated to return from injured reserve, the team announced Wednesday. The Vikings now have a 21-day window to either add him to the 53-man roster or keep him on injured reserve for the rest of the season.
Mullens was placed on IR with a back injury in October. He has not played yet this season.
If Mullens returns, he would not replace newly acquired quarterback Joshua Dobbs as the starter. Mullens would be among those competing for the No. 2 spot, according to ESPN.

Dobbs, whom the Arizona Cardinals traded to the Vikings after Kirk Cousins' season-ending Achilles injury, has established himself as QB1 in Minnesota with his play over the past two games. In Week 9, Dobbs replaced injured rookie Jaren Hall to lead the Vikings to a 31-28 win over the Falcons. The next week, he lifted Minnesota to a victory against the Saints. In those wins, he has five total touchdowns (three passing and two rushing) compared to no interceptions.
Injuries have plagued Vikings quarterbacks this season. Their franchise player is out for the year, Mullens is still not on the active roster, and Hall is dealing with a concussion suffered during the team's win over Atlanta. However, it appears Mullen will be back soon, and the team is also hoping to get Hall back at practice this week, per ESPN.
Up next, the Vikings will head to Denver to face the Broncos on "Sunday Night Football."