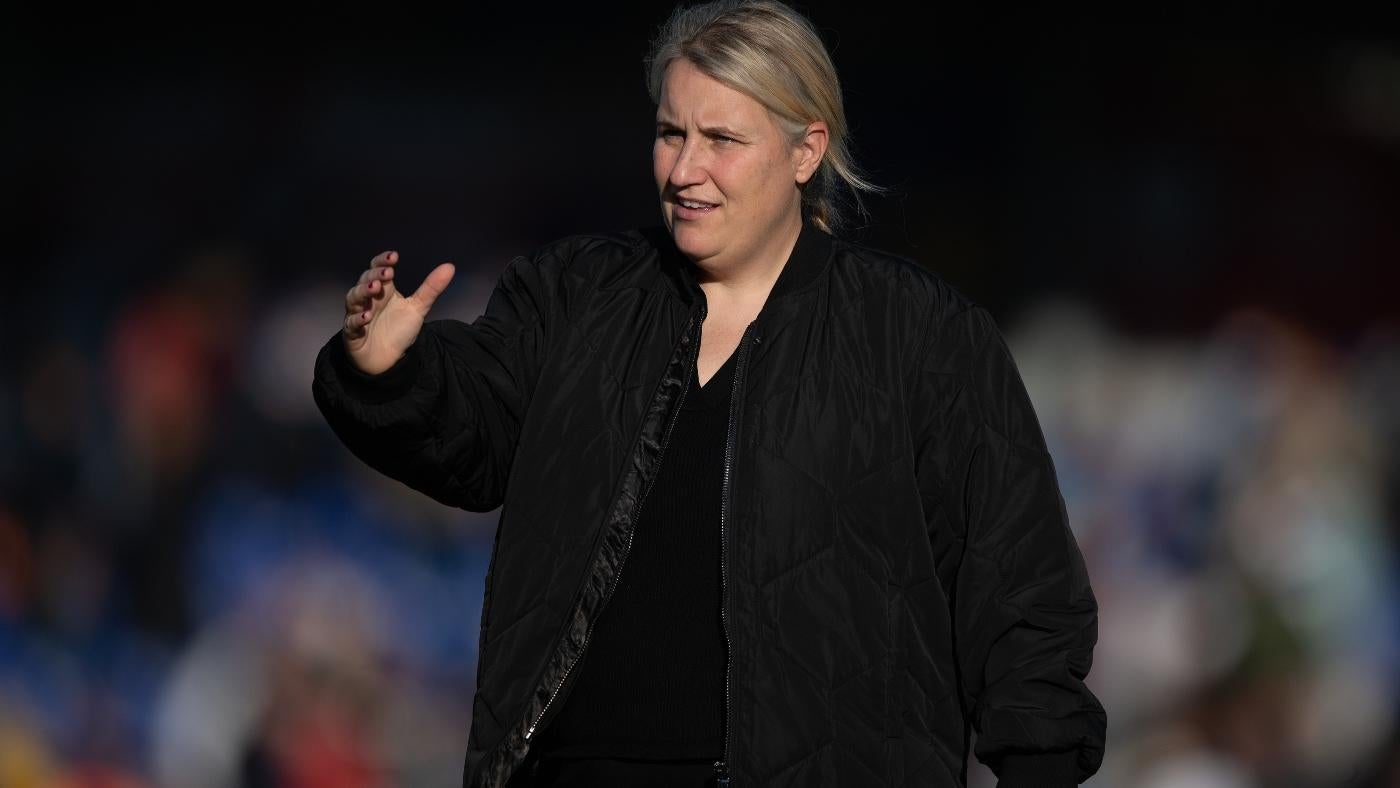 Emma Hayes may be new to international management, but the incoming U.S. women's national team head coach has a lengthy résumé from her time at Chelsea that provides clues as to how she will fit in with the four-time Women's World Cup winners.
The England native has decades of experience as a coach, including spending much of the first decade of her career in the U.S., which wrapped up in 2010 with a stint at the Chicago Red Stars during the club's WPS days. She took on the Chelsea job in 2012 and made a name for herself there and fairly quickly rose to prominence as one of the most recognized club coaches in the women's game.
Please check the opt-in box to acknowledge that you would like to subscribe.
Thanks for signing up!

Keep an eye on your inbox.

Sorry!

There was an error processing your subscription.

Her prominence comes as a result of her incredible success at Chelsea. Hayes has won the Women's Super League six times, something the club had not done before her arrival. Chelsea became the pre-eminent example of a women's soccer success story in the club game thanks to a practical but dominant tactical approach on the field and a cutting-edge strategy off of it, and is very much molded in Hayes' vision. 
It made her an ideal candidate to lead the USWNT in a new era for women's soccer, even if there are some uncertainties ahead. Here's a look at Hayes' profile before she joins the USWNT in May.
Tactical flexibility
Hayes' Chelsea is the definition of commanding, something even a quick glance at any statistics sheet will reveal. Take the 2022-23 WSL season, in which the Blues won a fourth successive title, as an example — they were in the top four for just about every advanced stat, and led the league with 66 goals. That has been the case for several seasons now, including after an unbeaten start to the current campaign.
Her success is down to a preference to build tactics around the talent at hand and the situation in front of her. Without a doubt, Hayes prefers an attacking approach and has signed high-profile talent at Chelsea to accomplish just that — the list of forwards on the team's roster includes Sam Kerr, Lauren james, Fran Kirby, and USWNT duo Catarina Macario and Mia Fishel.
Hayes has leaned on a wide variety of formations to achieve her end goals. She prefers a back four but is very much willing to mix things up further up the pitch and has trotted out the 4-1-4-1 and the 4-2-3-1 in recent games. Hayes always leaves her audience guessing, though — she also has opted for three-back systems on multiple occasions, including in a handful of games this season.
One of Hayes' on-pitch constants is assigning important roles to wide players. She prefers her wingers to be a crucial part of building attacks, and Guro Reiten and Niamh Charles have excelled with those responsibilities. Reiten led the WSL with assists last season with 12, while Charles was behind only center back Magdalena Eriksson for touches on her team.
Though an attacking set up seems to be Hayes' preference, being defensive is something she is averse to depending on the scenario. She does not lean on that set-up frequently thanks to Chelsea's dominant style, but has broken out the defense-first look against top tier opponents from time to time.
That tactical agility will likely suit her well on the international stage, which does not afford a lot of time to coaches to nail down a specific tactical style and limits recruitment to players who hold a certain passport. It will also allow the USWNT to test the theory of whether or not they need small fixes ahead of the Olympics, as Hayes will have just four games to prepare for the tournament.
Raising the standards
Hayes rose to prominence thanks to her on-field success, but her advocacy for the women's game — and specifically, the players who make it up — has only added to her status as a trailblazer in her industry.
She has consistently demanded that standards increase around the women's game, and envisions a world in which she can enjoy "big stadiums full up, women getting paid properly, broadcasting deals driving an industry around it, prize money that trickles down to the rest of the pyramid and grows the grassroots game. I want a place where girls can feel it's not just a game for boys," per a recent interview in The Guardian.
While she has called on the powers-that-be to modernize, including ensuring women's teams play more games in bigger stadiums, she has used her own position to improve conditions for the players around her. In 2020, Chelsea began tailoring individualized player plans around their menstrual cycles to better understand the impact on athletes' bodies. The strategy helps to address symptoms related to players' cycles, as well as address weight fluctuation and potentially address injury concerns.
Hayes took that personalized approach one step further last year when Melanie Leupolz announced her pregnancy. Chelsea enlisted a pelvic floor physiotherapist to be part of Leupolz's care team and also monitored her nutrition, energy levels, strength and conditioning, and her musculoskeletal system. It led Leupolz to say she was "really happy" during her pregnancy and allowed her to get back to the pitch ahead of the 2023 Women's World Cup with Germany.
"I wasn't worried at all because I knew I had good people around me," the player said about the experience, per The Athletic. "They had all the numbers, monitoring everything. I felt so quickly after giving birth (that) I was able to train with the girls. Sometimes I wonder (at) how easy everything was."
Those who have worked with Hayes also commend her for her one-on-one management. Former England internationals Karen Carney and Eniola Aluko said Hayes was someone they could rely on during mental health struggles, and the head coach said she's still evolving her communication tactics for a generation of players "that'd rather you texted or WhatsApped them.
While she is flexible as a tactician, she believes the one thing every head coach needs is emotional intelligence, as she noted in her newly released book Kill the Unicorn.
"If you are not a people person, an empathetic manager, you will eventually be spat out of the system," she said. "A younger workforce is naturally curious, instinctively questioning, and sees through the Unicorn fantasy that one exalted individual has the sole power to change their fortunes. Lasting success is built on teamwork … Emotional intelligence, the ability to manage your own emotions and understand the emotions of people around you, is one of the superpowers a great manager needs."