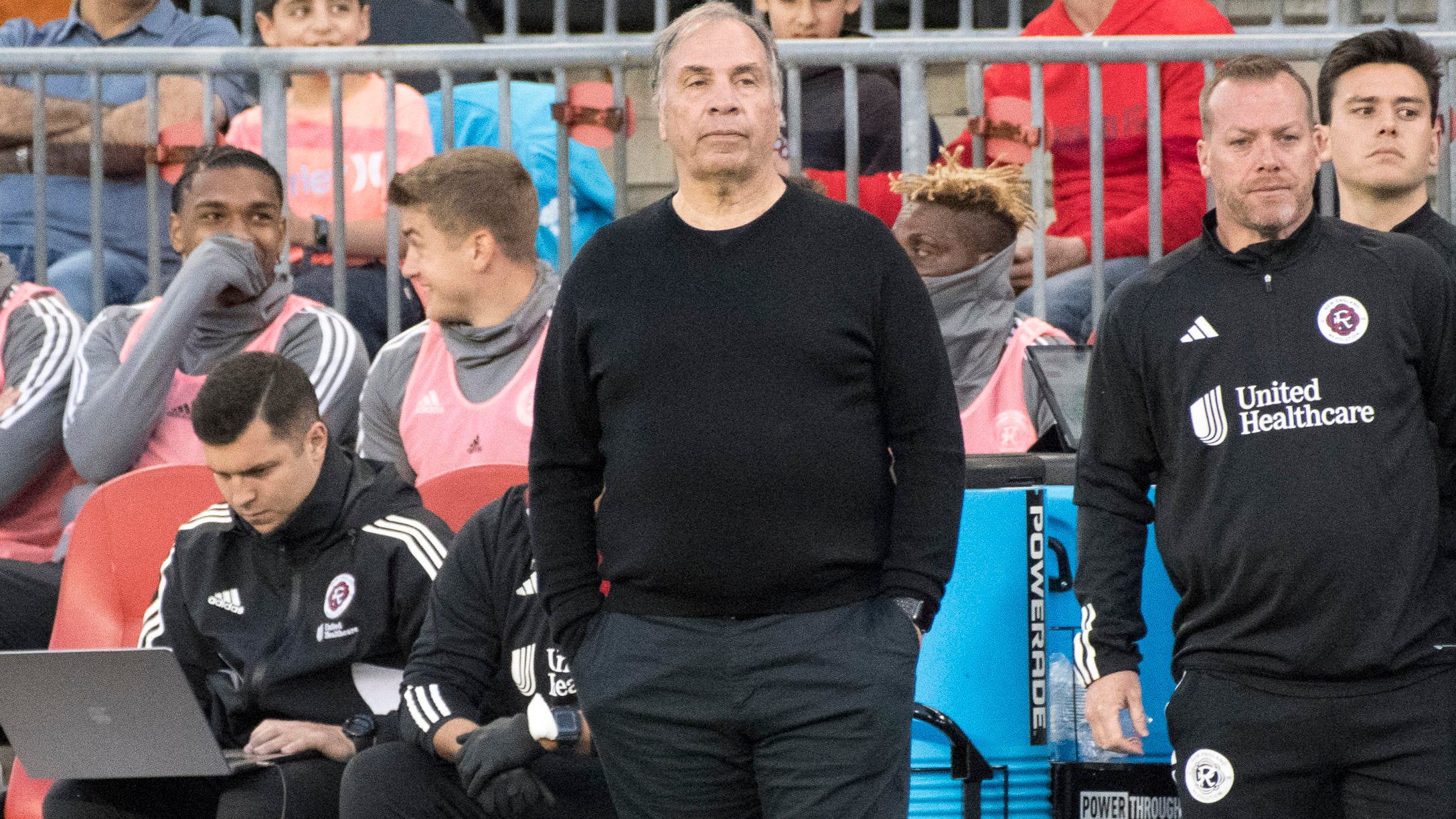 The upheaval continues in New England following Bruce Arena's resignation as players reportedly refused to train on Tuesday in response to what exactly led to Arena's resignation as manager.
Arena was suspended in July by Major League Soccer for reports of "inappropriate and insensitive remarks" as the league launched a six-week investigation into the allegations. While Arena was away, the team was managed on an interim basis by assistant coach Richie Williams.
However, according to a report from the Athletic, players refused to train under Williams and are seeking more clarity over the circumstances that led to Arena's resignation on Saturday.
Also on Tuesday, the club announced that Clint Peay, who was head coach of the New England Revolution II in MLS Next Pro, will now lead the team until the end of the season. Marcelo Santos, who was his assistant in Next Pro will continue to do so with the Revolution. As part of these changes, the club has also parted ways with assistant coaches Dave van den Bergh and Shalrie Joseph. 
Joseph was one of the first members of the staff to acknowledge Arena's situation on social media while van den Bergh also posted a message of support for Arena. 
Williams was notably absent from the statement released by the Revolution, bringing his future into question. 
How did it get to this?
Revolution staff held meetings with players concerned about Williams leading the team through the end of the season. Williams was reported as part of the initial Arena investigation, as players were kept in the dark about what was happening. Some, like Omar Gonzalez, expressed support for Arena before his resignation.
Arena and Williams have a lengthy history, as Arena coached Williams at the University of Virginia. Williams also played for Arena and won an MLS Championship with D.C. United before he served as Arena's assistant coach for the U.S. men's national team and in New England. 
Williams and Joseph also had their differences needing to be physically separated last season, as the Revolution locker room has been fractured since Arena's suspension. This change under Peay will now provide a bit of a fresh start to a club that has undergone a lot of change this season, also selling goalkeeper Djordje Petrovic to Chelsea.
What's next
While Williams' future needs to be determined, the Revolution have upcoming matches to deal with as well. Currently second in the Eastern Conference, the Revs will travel to face the Colorado Rapids on Saturday, Sept. 16. It's a match that's hard to focus on with all the noise off the pitch, but the top half of the Eastern Conference is tight so the Revolution will need to pick up as many points as possible before the end of the season.