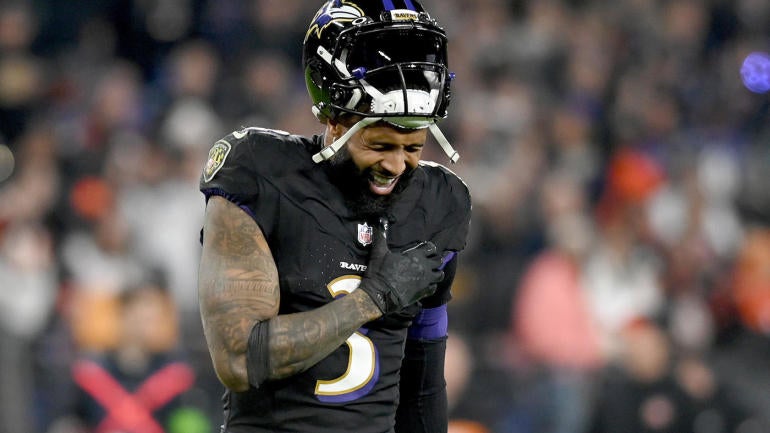 Baltimore Ravens wide receiver Odell Beckham Jr. put up numbers on "Thursday Night Football" against the Cincinnati Bengals that he has not produced in years. The veteran finished with his first 100-yard game in the regular season since Week 6 in 2019. This also marks his first 100-yard game — including the playoffs — since the 2021 NFC Championship game.
It was not all good news for Beckham, however, as he exited the game with a shoulder injury after a long catch-and run play.
The Ravens ruled Beckham questionable to return following the fourth quarter injury, though he did not return to the game. The severity of the injury is not known. 
Following the game, Beckham said he is glad he has some extra time between games to rest and recover, adding he is going to "need it." Beckham said he is grateful to have Lamar Jackson as his quarterback and has been waiting for his chance to show people what he can still do on the field.
Ravens head coach John Harbaugh commented on Beckham's shoulder after their win, saying the injury doesn't look too bad.
Before he was sidelined with the injury, he had four receptions for 116 yards.
The wide receiver appeared to injury his shoulder on a tackle by Bengals' Logan Wilson on a 51-yard catch. The big play set up the final Baltimore touchdown of the night, making it 34-13.
Baltimore went on to win 34-20. 
So far this season, Beckham has played in eight games and hash 20 receptions, 258 yards and two touchdowns.
Injuries have plagued Beckham's career. He missed the entire 2022 season due to an ACL injury.