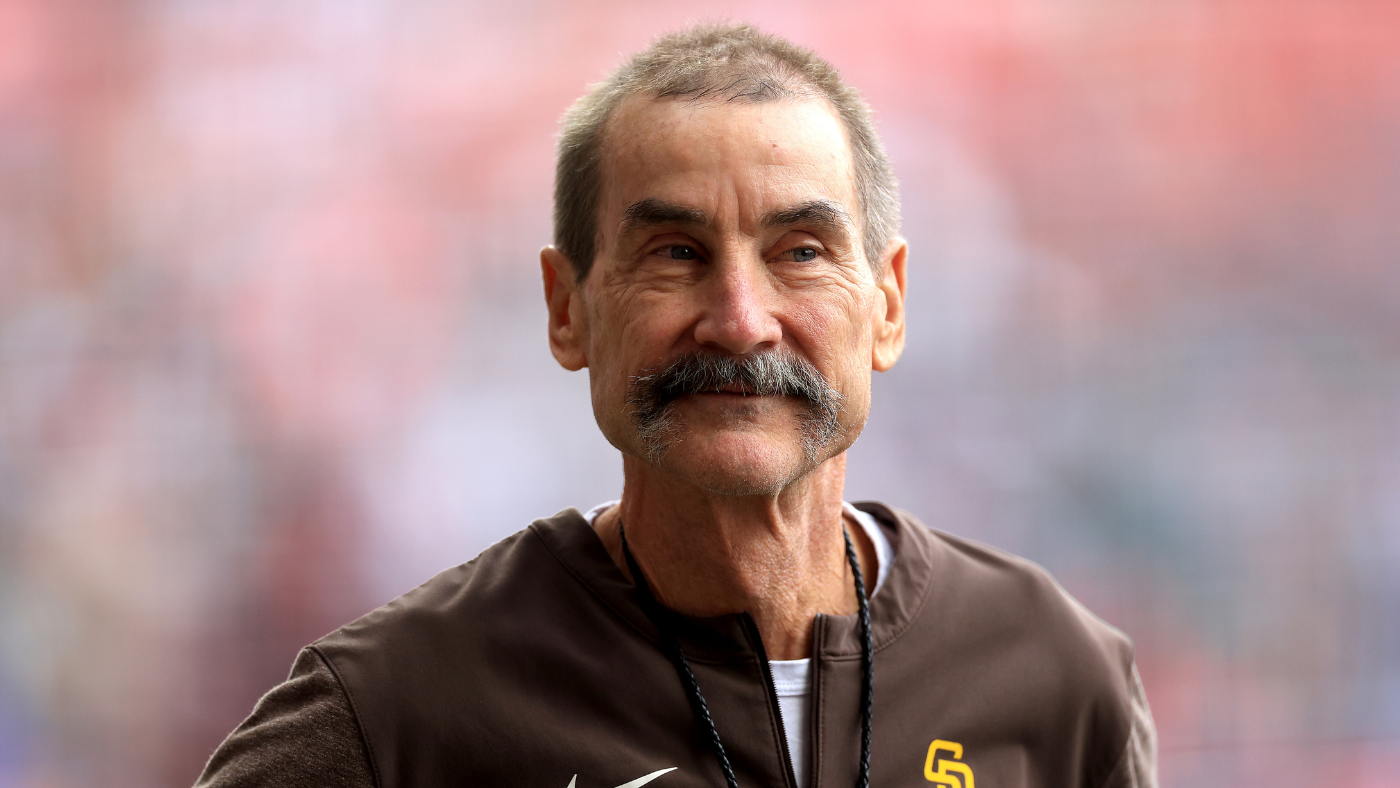 San Diego Padres owner and chairman Peter Seidler has died at the age of 63, the club announced on Tuesday. According to the San Diego Union-Tribune, Seidler had been battling an illness for some time, and the family has requested the cause of death remain private at this time. 
"The Padres organization mourns the passing of our beloved Chairman and owner, Peter Seidler," Padres CEO Erik Greupner said in a statement. Today, our love and prayers encircle Peter's family as they grieve the loss of an extraordinary husband, father, son, brother, uncle, and friend. Peter was a kind and generous man who was devoted to his wife, children, and extended family. He also consistently exhibited heartfelt compassion for others, especially those less fortunate. His impact on the city of San Diego and the baseball world will be felt for generations. His generous spirit is now firmly embedded in the fabric of the Padres. Although he was our Chairman and owner, Peter was at his core a Padres fan. He will be dearly missed."
Commissioner Rob Manfred also released a statement through the league: 
"I am deeply saddened by the news of Peter's passing. Peter grew up in a baseball family, and his love of the game was evident throughout his life. He was passionate about owning the Padres and bringing the fans of San Diego a team in which they could always take pride. Peter made sure the Padres were part of community solutions in San Diego, particularly with the homeless community. He was an enthusiastic supporter of using the Padres and Major League Baseball to bring people together and help others.
"On behalf of Major League Baseball, I send my deepest condolences to Peter's wife Sheel and their family, his Padres colleagues and the fans of San Diego."
Seidler, a two-time cancer survivor, released a statement through the team in September saying that he had undergone a "medical procedure" and was at that time "on the road to recovery." It is not known whether his passing is related to those health issues. The Seidler family has confirmed to the Union-Tribune that the club will remain under their ownership "for generations" to come. 
Home Plate Gate at Petco Park in San Diego will be open beginning on Tuesday afternoon for fans who wish to gather to pay their respects to Seidler. As well, the team's managerial search will be put on hold temporarily.
Seidler had been part of the team's ownership group since 2012 and assumed control of the team in late 2020 by buying out the shares of former chairman Ron Fowler. Since that time, Seidler distinguished himself by investing deeply in the on-field poduct and running payrolls that seemed out of scale with the Padres' modest market size. For the 2023 season, the Padres under Seidler boasted the largest Opening Day payroll of any team not located in New York. Along the way, Seidler's commitment to winning put the lie to the notion that small-market clubs can't afford to field contending rosters. 
Seidler's aggressive approach had many critics, particularly those anonymously stumping for the non-competitive ethos common to many owners of small- to mid-market franchises. Of those perhaps contrived worries about the Padres' "sustainability," Seidler told reporters in February, "People love that word. Let's find a different one. Do I believe our parade is going to be on land or on water or on both? Putting a great and winning team on the field in San Diego year after year is sustainable."
True to his words, Seidler in what turned out to be his final years as owner unleashed general manager A.J. Preller to make headline-grabbing moves like signing and re-signing Manny Machado, forging a long-term extension with Fernando Tatis Jr., signing Xander Bogaerts to a high-end free-agent contract, and trading for Juan Soto. That's but a partial listing. The approach didn't yield the desired results in 2023, but the club in 2022 reached the National League Championship Series for the first time in almost a quarter-century. 
While Seidler did not live to see the Padres win the World Series for the first time in their history, he laid the foundation for their good-faith efforts to do just that. Thanks to Seidler's level of stewardship, rare within his guild of owners, those efforts will continue as both legacy and testament.