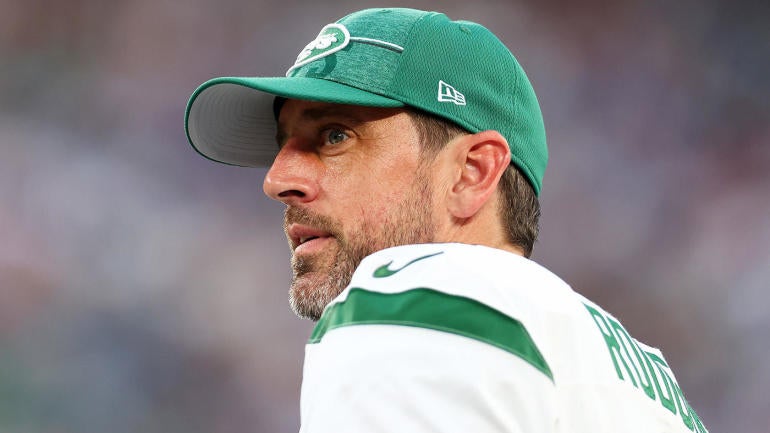 Aaron Rodgers wore a smile in his hospital bed following what he called a "great' surgery to repair his torn Achilles. The surgery was performed Wednesday, two days after Rodgers suffered the season-ending injury four plays into his first season with the New York Jets. 
Rodgers posted the following photo and message on Instagram Thursday night: 
Rodgers wrote: "Surgery went great yesterday. Thank you for all the love and prayers and support. And thanks to the (goat emoji) Dr. ElAttrache and his staff for starting on the road to recovery (heart emoji)."
Rodgers will now begin his road to recovery, which, given his injury, will be a 4-6 month process. Rodgers hasn't definitively said whether or not he plans to continue playing, but his first public comments following his injury seemed to indicate that he plans to return to New York for his 20th NFL season next fall. 

Nathaniel Hackett, the Jets' offensive coordinator and a close friend of Rodgers, feels that the future Hall of Fame quarterback will be back on the field in 2024. 
"Oh yeah," Hackett said on Thursday. "Whenever Aaron Rodgers has his mind set on something, good luck getting him to change his mind."