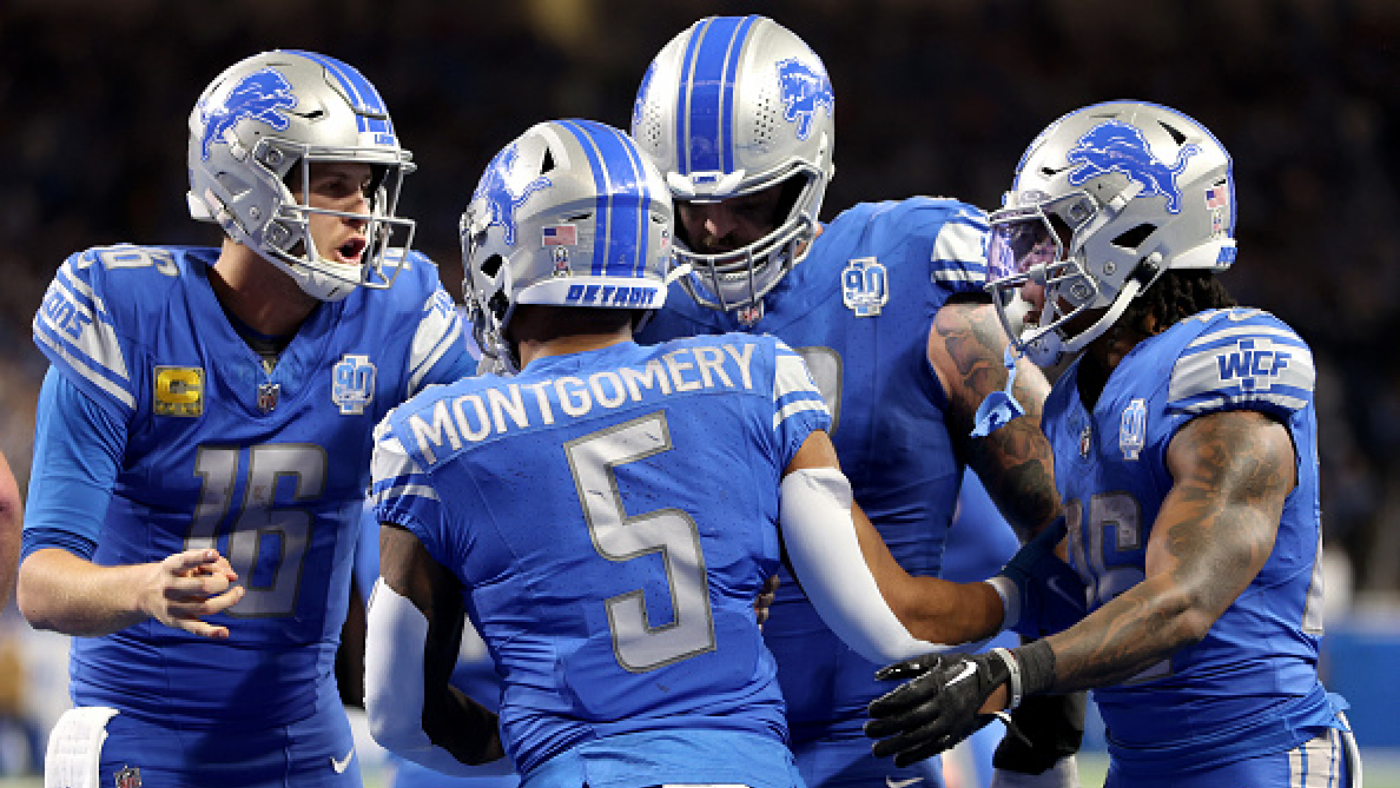 Fans will be in for a special treat this Thanksgiving. While most turkey dinners over the years include a losing Lions team on TV in the background, Detroit will go into Thursday's holiday game against the Packers with its best record in over 60 years after rallying to defeat the Bears on Sunday. 
Detroit is now 8-2 after defeating Chicago, its best record through 10 games since the 1962 season. The Lions' 31-26 win on Sunday came after Detroit scored 17 points in the game's final four minutes. 
The comeback started when Jared Goff hit Jameson Williams for a 32-yard touchdown pass to cut Detroit's deficit to five points. The Lions took the lead on David Montgomery's 1-yard touchdown run with 29 seconds left after Detroit's defense forced a quick punt. 
Fittingly, Detroit's defense but a bow on the win when Aidan Hutchinson sacked Justin Fields in the end zone for a safety with 22 seconds left. 
Speaking of Hutchinson, the second-year pass rusher recently told CBS Sports that he feels that this could very well be the Lions' year. At the least, Hutchinson feels that Detroit's window to do something the franchise has never done is wide open. 
"I feel like we're a team that, having not won a playoff game since the '90s, fans would love to see us in the playoffs and win one game," Hutchinson said. "But when you look at our team and what kind of guys that we have, you're like, this could be our shot.
"I think a lot of guys understand that. I feel like those long playoff runs and potential Super Bowl appearances, those come few and far between. If the opportunity is there, we're going to jump on it." 
While it was only one game, Sunday's win epitomized the 2023 Lions to this point. Instead of finding ways to lose game, the Lions are finding ways to win, even when the odds are stacked against them. 
"It's a lot easier to play bad and win than it is to play bad and lose," Goff said afterward. "Kind of what we did today, we played not our best ball, and not my best ball for about three-and-a-half quarters, (but) find a way to make it work there at the end. 
"We're a resilient group. We're tough. We have a lot of courage and we don't back down from anything."