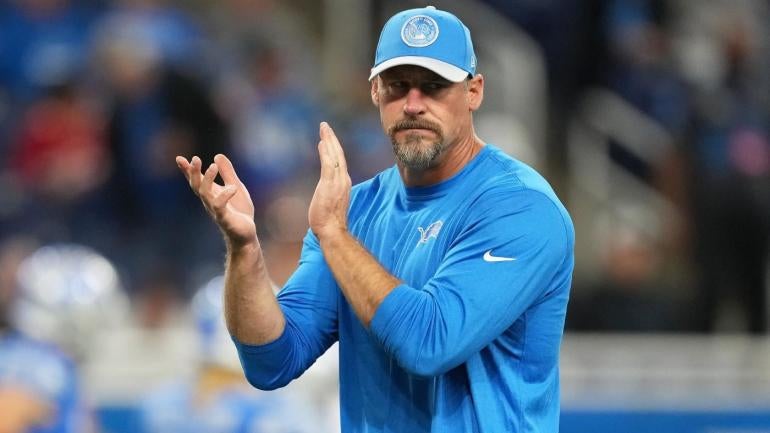 Detroit Lions coach Dan Campbell is not expected to be a candidate for the Texas A&M vacancy, sources told CBS Sports on Tuesday. After backchannel communications were initiated by the Aggies, it was made clear that Campbell would be staying in the NFL with the Lions.
Campbell, 47, spent four seasons (1995-98) as a tight end, wide receiver and special teams player at Texas A&M. He was born in Clifton, Texas, two hours north of TAMU.
One of the NFL's hottest coaches, Campbell's Lions currently lead the NFC North with a 7-2 record. Detroit would be a No. 2 seed in the NFL playoffs if the season ended today.
He led the Lions to the brink of a playoff spot with a 9-8 record last season, and the franchise has only continued to improve in his third year leading the team.
Campbell is in his 12th year overall as an NFL coach with nine years spent as an assistant with the Miami Dolphins and New Orleans Saints. He previously served as an interim coach for the Dolphins, going 5-7 in 2015. Campbell has no prior college coaching experience.
On Monday, Oregon coach Dan Lanning said he was not interested in the Texas A&M opening. Other coaches around college football have similarly made public statements declining interest in the vacancy as the 2023 season continues.
Texas A&M fired Jimbo Fisher on Sunday at the end of his sixth season with the Aggies.