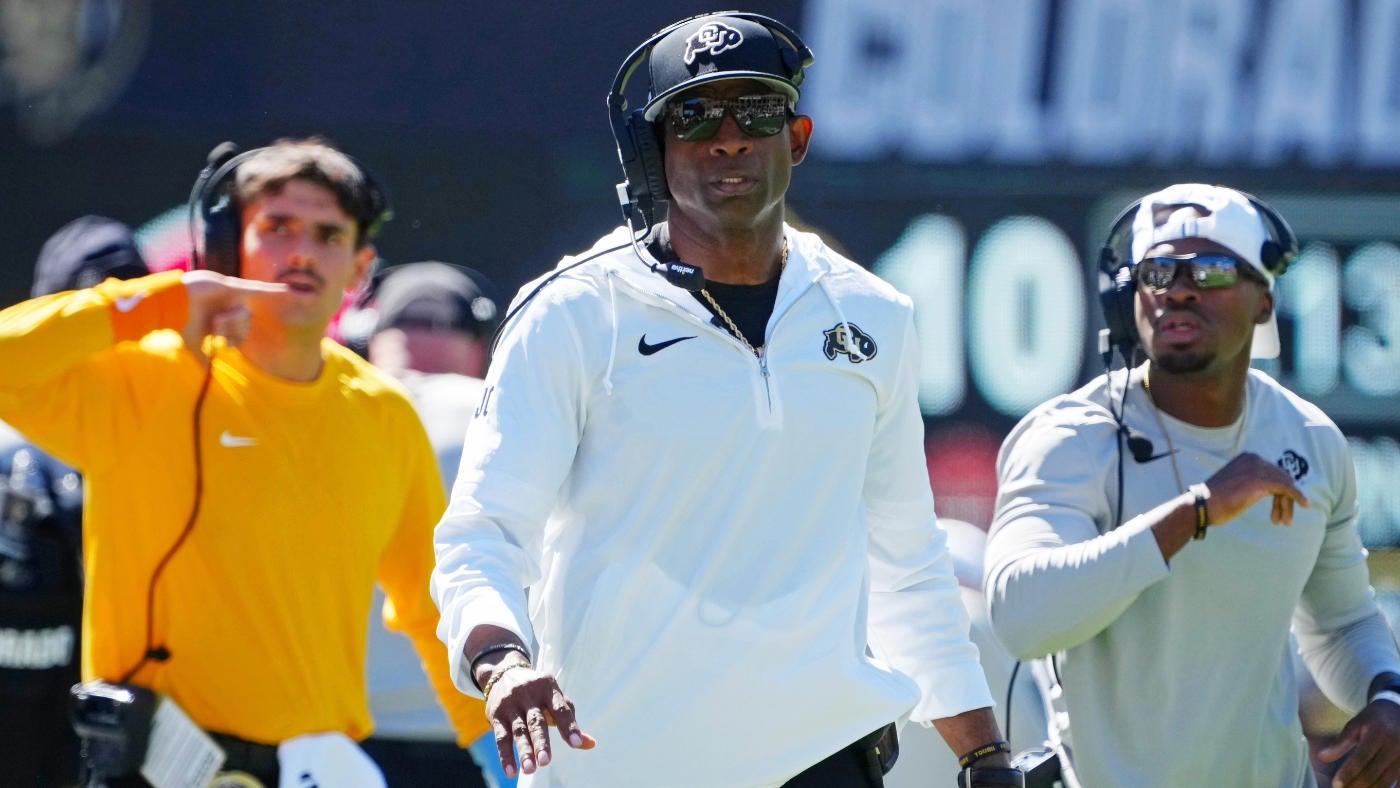 Before taking a job as a college football head coach, Deion Sanders was actually looking to land a job in the NFL. 
Back in 2003, Sanders was hoping that Falcons owner Arthur Blank would consider hiring him to coach the team. With the Falcons sitting at 1-6 heading into the midpoint of the season, Sanders figured that then-coach Dan Reeves wasn't going to be around much longer, so he made a pitch for the job.  
"I guess my message to Mr. Blank would be two words: 'Call me,'" Sanders told ESPN at the time. "I think it would work. Look, every man wants a challenge, right? Well, I've given this a lot of thought. This isn't just some spur-of-the-moment thing. It's not something crazy that I just suddenly dreamed up. It isn't a joke. It's the challenge I want."
At the time, Sanders had been retired from the NFL for nearly three full seasons and was working for CBS. If hired by Atlanta, the former NFL star thought he would be able to come in and improve the Falcons right away. 
"I can make them a better team, and I know that, because I know the things that really need to be done there," Sanders said. "I put so much time into preparing every week for my Sunday job [as a studio analyst on The NFL Today for CBS], watching tape and talking to players and coaches, that I still live football. It's still a big part of me. I talk to head coaches and assistants, guys with whom I'm close, every week. I know what the job involves, believe me, and I know I can do it."
Although the Falcons did end up firing Reeves in 2003, they didn't replace him with Sanders. Instead, they decided to hire Jim Mora, who ended up lasting just three seasons with the team. 
As for Sanders, the most notable part of his pitch to the Falcons might sound familiar because he seems to feel the same way today as he felt in 2003. 
"The key is that guys have to want to play for you," Sanders said in 2003. "You have to have some element of your makeup where players will go all-out for you. And, hey, I know that I have that. As a player, I was always a motivator, on and off the field. … I know guys will relate to me. I talk the language. I just know what makes guys tick. (As for) personnel, hey, let me watch a guy even on tape, and I'll tell you if he's a player or not. I've got an eye for it."
Those words couldn't be more prophetic. After getting passed over for the Falcons, Sanders would go nearly 18 years before he'd get hired to be a head coach. 
The Pro Football Hall of Famer was hired to coach Jackson State in September 2020 and the rest is history. After a wild amount of success at Jackson State, Deion moved on to Colorado, where he has the Buffaloes off to a 2-0 start heading into this weekend's game against Colorado State. 
As for the Falcons, if you include interim coaches, they've gone through seven coaches over the past 20 years since taking a pass on Deion following the 2003 season. Apparently, Deion wanted the job because he thought his personality fit the city and he appreciated the fact that the team selected him with the fifth overall pick in the NFL Draft. 
Deion might not be coaching in the NFL now, but if his stock keeps rising, there's a good chance we could soon see some NFL teams go after him.