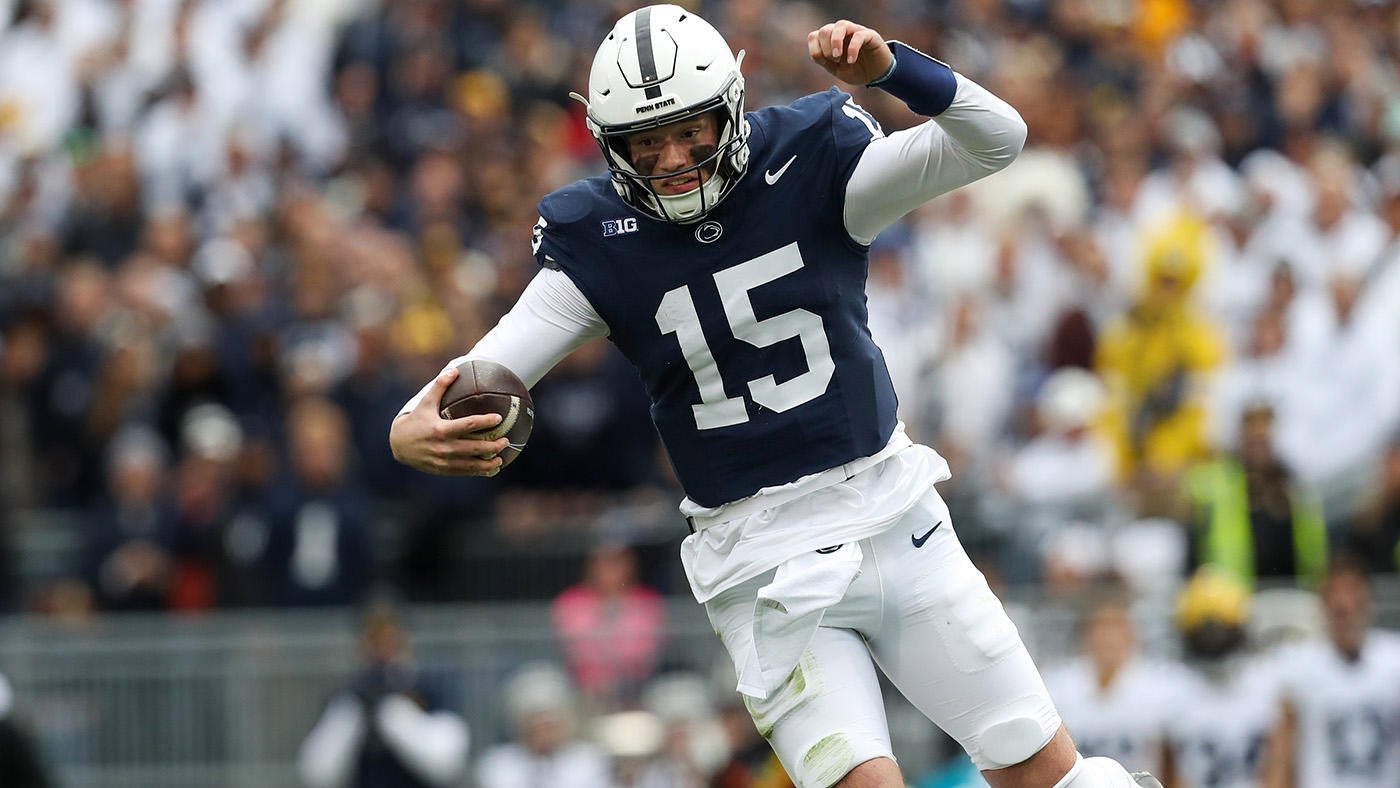 The third edition of the College Football Playoff Rankings for the 2023 season was released on Tuesday, and the big news coming out of the announcement was a change at the top of the pecking order. Georgia elevated itself to No. 1 after its resounding win over Ole Miss, knocking Ohio State down a notch to No. 2 in the process. Michigan, Florida State and Washington rounded out the top five. 
One-loss Oregon, eyeing a potential shot at revenge in a rematch with Washington in the Pac-12 Championship Game, chimed in at No. 6. Texas, Alabama, Missouri and Louisville rounded out the top 10, respectively. Tulane is currently ranked No. 24 by the selection committee, which puts the Green Wave in the driver's seat for the Group of Five berth in the New Year's Six. However, there are plenty of teams lurking on the fringe of the rankings with two games to go in the regular season.
Who is overrated and who is underrated in the third edition of this season's College Football Playoff Rankings? Let's break them down.
What more do we need to see from Penn State to confirm that it's a one-dimensional team by necessity? The passing attack under Drew Allar is depressing, and it has been that way since the beginning of the season. It ranks No. 130 in the nation in plays of 20 or more yards (25), which is fourth-worst in the FBS. The committee thinks that a two-loss team that has shown a massive limitation on one side of the ball all season should be ranked No. 12? Come on. Sure, the losses to No. 2 Ohio State and No. 3 Michigan are considered "good losses" by the rankings alone, but they are far from good to anybody who watched those games. The Nittany Lions have looked dreadful all season.
Underrated: No. 13 Ole Miss
Yes, Ole Miss got blown out by Georgia, which is obviously not ideal. But a win over No. 15 LSU should give the Rebels enough street credibility to at least be above Penn State. Why? The defense has been sketchy at times, but it still ranks No. 12 nationally in sacks per game at 3.1 and is tied for 21st in the nation in interceptions (11). Defense doesn't win championships anymore, just enough defense does. Ole Miss doesn't have enough to win the SEC West, but it at least excels in important areas that are required to win at least a few big games. As mentioned above, Penn State does have "good losses" on its resume. That's a crazy manner in which to rank teams, but it's evidently a big deal to the committee. Or, at the very least, enough to overlook the "good losses" on Ole Miss' resume: No. 1 Georgia and No. 8 Alabama.
Overrated: No. 16 Iowa
Did I miss the part of the season where Iowa developed a competent offense? No? That still hasn't happened? Well, then the Hawkeyes shouldn't be anywhere near the top 20. Drying paint even thinks that watching this unit try to operate is boring. Iowa ranks No. 132 in the nation in plays of 10 or more yards (76), which is ahead of only Navy in the FBS. Plus, Iowa doesn't produce when it matters most either. The Hawkeyes rank No. 129 overall in red zone touchdown percentage (44.44%). If Iowa is going to be ranked ahead of No. 17 Arizona, No. 18 Tennessee and the rest of the top 20, shouldn't it at least be mediocre on offense and not absolutely horrendous?