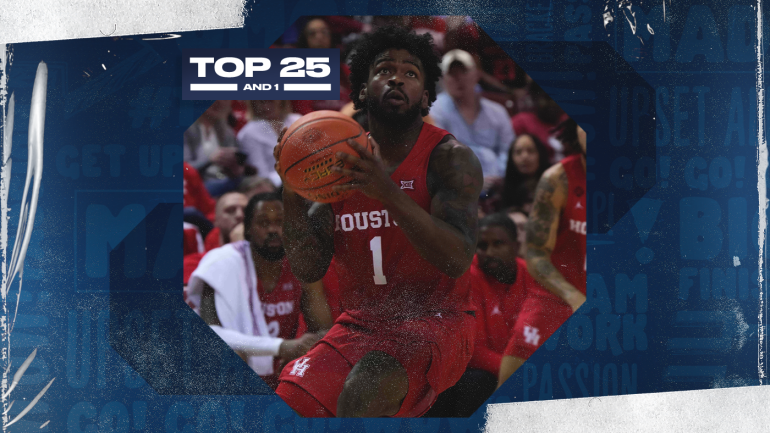 Houston hasn't opened with the sport's toughest schedule — evidence being that the Cougars' first three games were against teams ranked outside of the top 230 at KenPom.com, and the fourth was Thursday night against a Towson team ranked 136th.
Final score: Houston 65, Towson 49.
It was the fourth straight blowout for the Cougars, who have won their first four games by an average of 33 points. Nobody has played them closer than 16 points.
"It's still early in the season," said Houston coach Kelvin Sampson. "I don't think anybody's looking at their teams as finished products."
Fair enough.
But there are already some statistical indicators, especially on the defensive side of the court, suggesting that Houston is great again despite losing two first-round NBA Draft picks in Jarace Walker and Marcus Sasser from last season's team that was a No. 1 seed in the 2023 NCAA Tournament. The Cougars' leading scorer is LJ Cryer, a transfer from Baylor who is averaging 15.8 points, 2.3 rebounds, 2.3 assists and 1.5 steals in 30.0 minutes per game. He's among the reasons Houston is No. 7 in Friday morning's updated CBS Sports Top 25 And 1 daily college basketball rankings.
Houston's next game Friday in the Charleston Classic will offer a more serious challenge than the first four games provided. That's because the Cougars are playing Utah, which beat Wake Forest 77-70 on Thursday and moved up to No. 32 at KenPom. If Houston wins that game, Sampson's team will advance to the title game of the Charleston Classic and play either Rick Pitino's St. John's Red Storm or Anthony Grant's Dayton Flyers.
Top 25 And 1 rankings