Welcome to my stop  on the blog tour for Surrender Your Sons by Adam Sass.  This tour is being hosted by TBR and Beyond Tours.
Surrender Your Sons by Adam Sass
Genre: Young Adult Thriller
Publishing Date: Sepember 15, 2020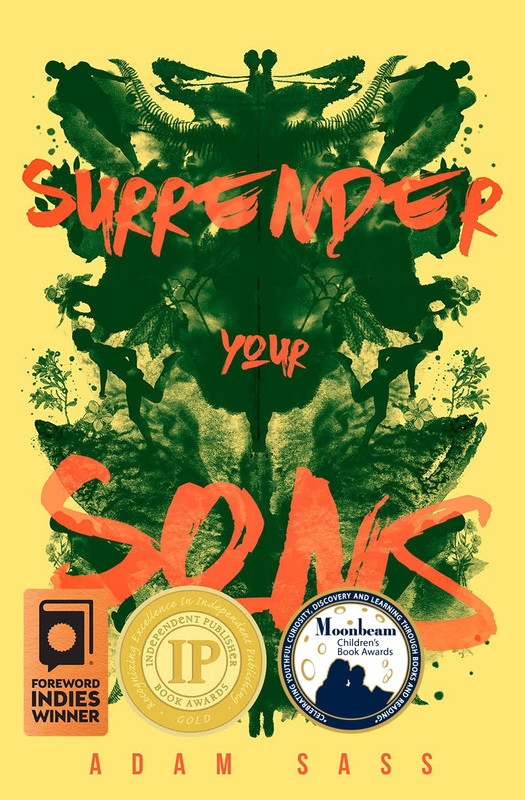 Connor Major's summer break is turning into a nightmare.
His SAT scores bombed, the old man he delivers meals to died, and when he came out to his religious zealot mother, she had him kidnapped and shipped off to a secluded island. His final destination: Nightlight Ministries, a conversion therapy camp that will be his new home until he "changes."
But Connor's troubles are only beginning. At Nightlight, everyone has something to hide from the campers to the "converted" staff and cagey camp director, and it quickly becomes clear that no one is safe. Connor plans to escape and bring the other kidnapped teens with him. But first, he's exposing the camp's horrible truths for what they are—and taking this place down.
Content Warning:  conversion camps, religious bigotry, homophobia, transphobia, physical and emotional abuse, suicide, murder, kidnapping
Book Links:
Goodreads: https://www.goodreads.com/book/show/45154800 
Amazon: https://www.amazon.com/Surrender-Your-Sons-Adam-Sass/dp/1635830613/ 
Barnes & Noble: https://www.barnesandnoble.com/w/surrender-your-sons-adam-sass/1136068604 
IndieBound: https://bookshop.org/p/books/surrender-your-sons-adam-sass/14123323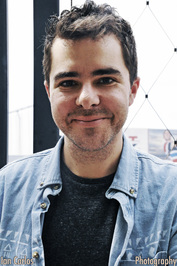 Adam Sass began writing books in Sharpie on the backs of Starbucks pastry bags. (He's sorry it distracted him from making your latte.) His debut YA novel, Surrender Your Sons, was named a best book of 2020 by Kirkus Reviews and Foreword INDIES, a best first novel for young readers by Booklist, won the Gold Medal for YA fiction at the IPPY Awards, and was a selection for ALA's Rainbow Book List for 2022. His YA rom-com, The 99 Boyfriends of Micah Summers, was named a Best Book of 2022 by Seventeen and received starred reviews from Booklist and School Library Journal. He is also the author of the upcoming thriller, Your Lonely Nights Are Over.

Adam has been featured in Teen Vogue and the Savage Lovecast. He is also a recurring co-host on the popular podcast Slayerfest98, where he recaps Marvel shows, Buffy the Vampire Slayer, and other pieces of pop culture. He lives in Los Angeles with his husband and dachsunds. 
Author Links:
Website: https://www.adamsassbooks.com/ 
Twitter: https://twitter.com/TheAdamSass 
Instagram: https://www.instagram.com/theadamsass/ 
Goodreads: https://www.goodreads.com/author/show/21815037 
Facebook: https://www.facebook.com/AdamSassBooks/ 
Follow The Tour:
TOUR SCHEDULE:
September 11th
Betwixt The Sheets – Promotional Post
September 12th
Confessions of a YA Reader – Promotional Post
Rajiv's Reviews – Review
September 13th
Never Hollowed By The Stare – Promotional Post
September 14th
Charli's Book Box – Promotional Post
Forever In A Story – Top 5 Reasons to Read Surrender Your Sons
September 15th
My Bookish Ways – Promotional Post
September 16th
DB's Guide to the Galaxy – Review
September 17th
Absorbing Reads – Review, Playlist
Instagram:
September 11th
quirkylitlover – Promotional Post
kerasalwaysreading – Review
theink.slinger – Content Creator's Choice
September 12th
ninebookishlives – Promotional Post
laurensbookvibes – Review
allielovestoread – Review
rajivsreviews – Content Creator's Choice
September 13th
writingrosereads – Promotional Post
Staxsonstaxs – 15 Reactions While Reading Surrender Your Sons
emmamustread – Review, Journal Spread
gryffindorbookishnerd – Review
September 14th
whatageminireads – Promotional Post
froggyreadteach – 15 Reactions While Reading Surrender Your Sons
ablueboxfullofbooks – Creative Post: Little Free Library Drop, TikTok
whatkarinareads – Promotional Post
foreverinastory – Content Creator's Choice
September 15th
bookdemonio – Promotional Post
ofbooksandromance – Review, Creative Post: Reel
justa.gal.and.her.books – Review
my.bookish.ways – Content Creator's Choice
September 16th
tbrandbeyond – Promotional Post
artxsouls – Mood Board
parkhopandpages – Review
hey_its_meg_777 – Content Creator's Choice
September 17th
rickys_radical_reads – Review
kmo.reads – Promotional Post